Welcome to Tackbyjana saddlery!
My name is Jana Skybova and I have been fascinated by horses ever since I was born.
I spent most of my childhood playing with plastic ponies and making a very primitive yarn bridles and tinfoil saddles for them. But if someone told me, that I'll get back to the hobby in my adult years, I wouldn't believe him for sure. :)
It has all started 14 years ago. Our friends from New York came to visit for couple of days and when they were leaving, they gave me my very first Breyer horse as a gift (at age 26! :)) I put it on display and few days later, I found out that people customize their models and even make fantastic and very realistic miniature tack for them. A true pieces of art!
I remembered my yarn bridles and tinfoil saddles and I just coulnd't help it. I had to see, if I would be able to make something more realistic and better looking for my new Breyer model.
I bought some leather, tools and Rio Rondo hardware and the obsession has began! :)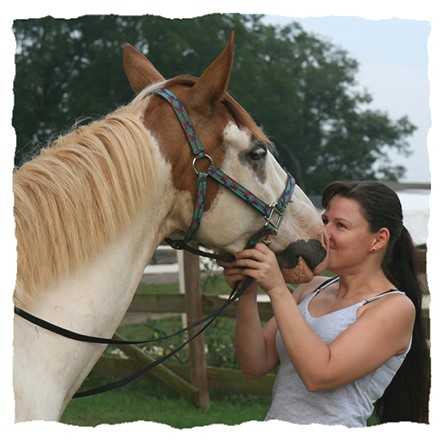 Now, 14 years later, my work sells all over the world and I owe huge THANK YOU to all of my customers! While I don't have time to show my tack personally, I rely on them to get my creations in the show ring and every time I hear from them about their winnings, I don't know who's more happy about them! :)
Thank you all SO MUCH and please enjoy the next few pages with pictures of my work!