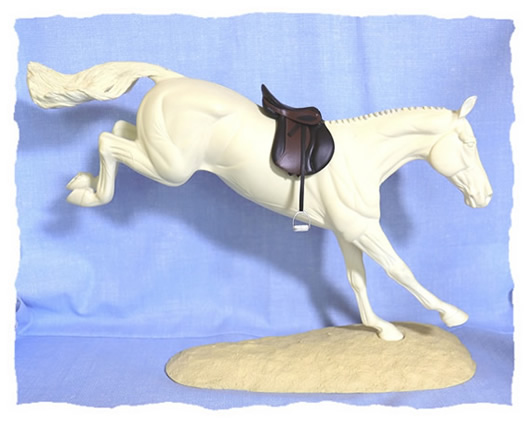 Please join my mailing list to keep up on the latest offerings at https://groups.io/g/tackbyjana.
Finished tack sets, openings in custom books and auctions will be announced to the members first.
What's included:
Havana brown/light brown jumping saddle with all bells and whistles (stitchmarks where appropriate, real rubber stirrup pads, adjustable stirrup leathers, hand sewn flaps at stress points, etc...)
Matching girth which will be finished after the auction to fit the model of winner's choice.
Free shipping worldwide
The saddle stand and the horses shown in the pictures are NOT included. The auction is for the saddle and the girth only!
But matching bridle and other accessories can be ordered separately.
Time payments available.
TOP LSQ Two Tone Jumping Saddle and Matching Girth - SOLD!
.
To make an offer, or if you have any questions please email me at janisek7@yahoo.com