Alta Escuela tack set for L.
The set includes:
Black and tan Venus saddle with fancy carving on the pommel and cantle. Made of calf leather and suede. Adjustable stirrup leather. Stitchmarks where appropriate.
Matching girth with elastic straps and roller tongue buckles.
Matching full bridle, breastcollar and crupper set.
The mosquero was made by a different tackmaker (unfortunaely, I don't know his/her name)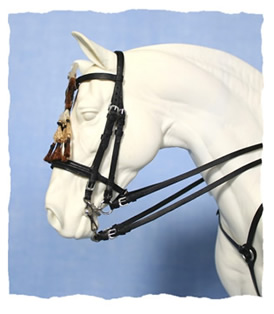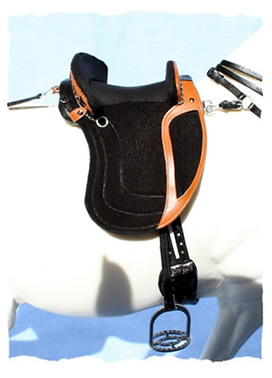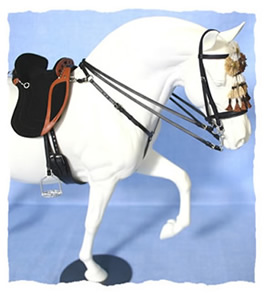 Recently finished custom orders
Click on the thumbnails to see larger images.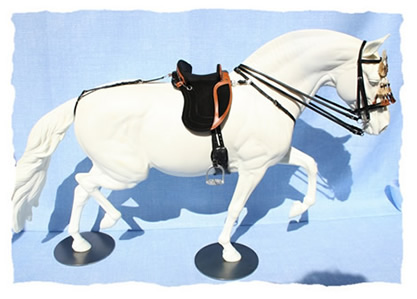 `